me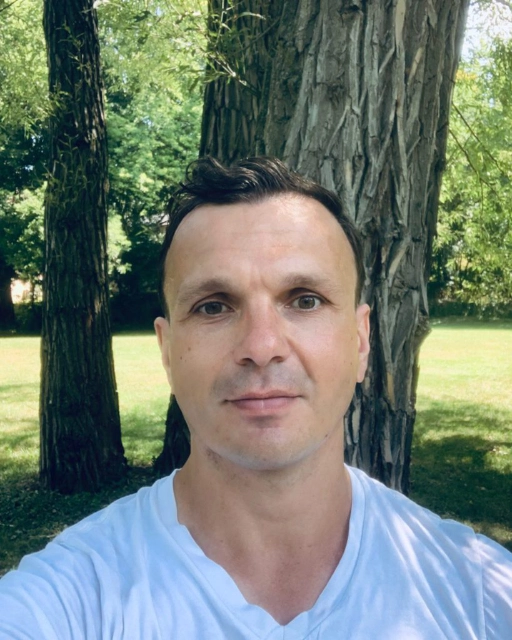 Tom Hosiawa
Product leader in Toronto, Canada. Driving diverse product development initiatives for consumer and internal products in financial markets for the last 8 years. Moving into education + interactive storytelling. Graduate of Computer Science and Applied Math at University of Western Ontario.
The reason you want to be creative is because you consume every day. To balance out your energy, you also need to create every day. Unknown source
---
my journey
I started in school for technology.
Never taking business or finance.
I stumbled into the Financial Markets, the Wealth Business and loved it.
Years later, I did it again — this time into Product & Delivery.
Now I'm pursuing something bigger than myself…
...Writing on what I've learned, ideas I have.
...Moving to my next career stage in startup and growth companies.
...Starting my journey in entrepreneuring, building rigélblu.
---
currently
In Research and Development on Modet. Making learning open for play. Take learning beyond long text, listening, and watching. Inspired by the science behind how our minds learn, machine learning techniques, and how writers and filmmakers tell stories.
---
my t-shape: a generalist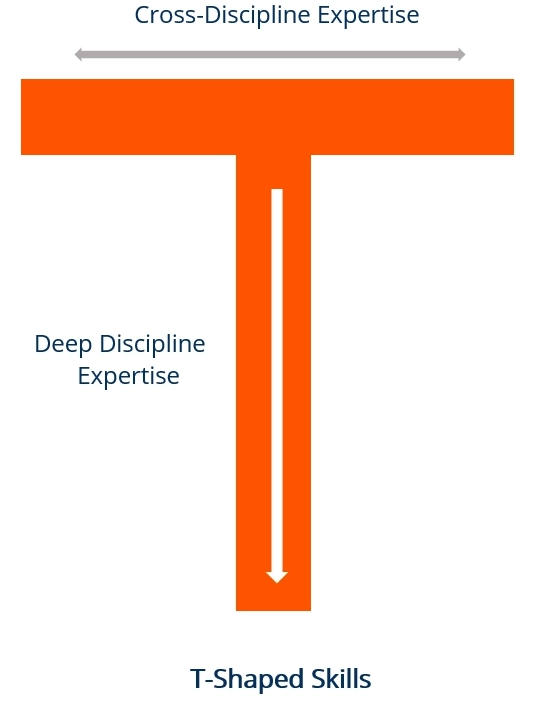 Excellent at
Great at
Okay at
Can do the basics
Know the fundamentals
📚
Learning now
My Breadth of Skills
Design User Experiences
Interaction Design
Info Arch
Visual Design
Copywriting
Write & Tell Stories
Writing story
Editing
Write script
Storyboard
Illustration
Design a Business
Create Business Strategy
Customer Success
0-1, Early Stage
Venture Capital
Capability Modeling, Value Stream
Business Models & Pricing
Financial Benefits
Programming
HTML
CSS/SCSS
Javascript
Typescript
Yaml
NoSQL
Python
SQL
📚 → Go
Technical Skills
Functional prog.
Machine/Deep Learning
System Design
Data Modeling
OO programming
Data Science
Software Technologies
Git
Linux
Eleventy
PrimeReact + PrimeFlex
Setup & Run CI/CD
React
NextJS
Rollup
Build NPM Libs
GCP: GAE, GCR, Build, IAP
Docker
WordPress
Webpack
Jest
Data Modeling
Feature flags
📚 → Firebase
📚 → A/B testing
Next → Amplitude
Next → Flutter
Next → JAX
Drive Sales, Marketing, & Growth
Sales Funnel
Flywheels
Inbound
Outbound
Industries
Capital Markets (Futures, Forex, etc)
Education / Publishing
Lead, Coach, & Manage
Giving Feedback
Coaching
Talent Recruiting
Talent Interview & Assessment
Hiring
Managing Budget & Forecast
My Depth of Skills
Create Products
Map User Empathy & Journey
Interview & Empathize with Customers
Create Business & Product Vision
Web Products
Technical Platforms
Apply Design Thinking
Create GTM Strategy
Set North Star, KPIs
Run Experiments
Mobile Products
Apply Machine Learning to Product
Pricing
Data Analytics
Design User Experiences
Ideation & sketches
Figma
Lead, Coach, & Manage
Listen to Understand, Be Curious
Build Team & Culture
Goal Setting
Other
Creativity + Imagination
Agile Delivery (mindset, not paint by numbers type 😉)
Business Analysis
Project Management
Drive Customer Success
Customer Success
Risk Mitigation
Be Productive
Asana, Clickup, Linear, Confluence, JIRA
MS Office & Google Workspace
Understand Industries
Financial Markets (Stock, Option, Bond, etc.)
Wealth Managment
---
quotes
It shouldn't be this rare or hard to start a business. The way people think about entrepreneurship and innovation is that it's unruly, chaotic.

It's an illusion. It is a profession like all others:

To invent, you create new technology, a new ability to do something.
To innovate, you:

Discover how to apply to the real-world.
Design a way to bring to market for a profit. Launch in the market.

Noubar Afeyan, HarvardX
Imagine if we did other things in our life that way. Say, home-building.

We bring in the contractor and say, "We were told we have two weeks to build a foundation. Do what you can."

So they do what they can. Maybe it rains. Maybe some of the supplies don't show up.

And two weeks later, the inspector comes, looks around, says, "OK, the concrete is still wet right over there, that part's not quite up to code …, I'll give it an 80 percent."

You say, "Great! That's a C. Let's build the first floor." Same thing. We have two weeks, do what you can, inspector shows up, it's a 75 percent. Great, that's a D-plus. Second floor, third floor, And all of a sudden, while you're building the third floor, the whole structure collapses.
…
What was really broken was the process. We were artificially constraining how long we had to something, Pretty much ensuring a variable outcome, We took the trouble of inspecting and identifying those gaps, But then we built right on top of it.

So the idea of mastery learning is to do the exact opposite.
Sal Khan
Competing to be unique is a choice made against a specific and relevant set of rivals.

The structure of the industry determines how the value it creates is shared and it's profitability.

If you look at a building, any building—a house, a church, a warehouse—its structure immediately gives you important information about its use, about how the building "works," how it createsshelter by enclosing space.
Understanding Michael Porter
The Little Prince: "If you please--draw me a sheep . . ."
...
The Pilot: By this time my patience was exhausted, because I was in a hurry to start taking my engine apart. So I tossed off this drawing. And I threw out an explanation with it. "This is only his box. The sheep you asked for is inside."

The Pilot: I was very surprised to see a light break over the face of my young judge:

The Little Prince: "That is exactly the way I wanted it! Do you think that this sheep will have to have a great deal of grass?" "Why?" "Because where I live everything is very small . . ." "There will surely be enough grass for him," I said. "It is a very small sheep that I have given you." He bent his head over the drawing. "Not so small that--Look! He has gone to sleep . . ." And that is how I made the acquaintance of the little prince ...

The Pilot: All grown-ups were once children... but only few of them remember it. … My friend never explained anything. Perhaps he thought I was like himself. But I unfortunately cannot see a sheep through the sides of a crate. I maybe a little like the grown ups. I must of grown old."
The Little Prince
Plant a seed. Risk being seen in all of your glory. How will you serve the world? What do they need that your talent can provide? I can tell you the effect you have on others is the most valuable currency there is.
Jim Carrey
"Every day, have a little bird on your shoulder that asks, 'Is today the day [that I will die]? Am I ready? Am I doing all I need to do? Am I being the person I want to be?" "We must love one another or die"
Tuesdays with Morrie
Fail. Recommit. Repeat
Anonymous